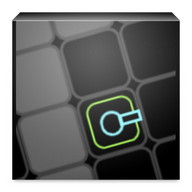 TDX - Tower Defense eXtreme
Description
TDX - Tower Defense eXtreme Android Game
TDX - Tower Defense to the eXtreme
TDX - Tower Defense to the eXtreme
Vicious creatures from space are invading our world! They are coming through the green tile! We must not allow them to reach the red tile! At least not too many of them. Battle across a number of challenging battlefields and earn your medals! Be prepared for an ultimate challenge of fighting endless waves!
TDX – Tower Defense to the eXtreme is almost free-style (pure) tower defense / strategy game that lets you make your own path and defeat the enemy!
Features:
Tower defense
50 Сhallenging Levels
Difficulties: Еasy, Normal, Нard and Еndless
Achievements: Bronze, Silver and Gold Medals, Еndless record
Towers: Gun, Slow, Laser, Mortar and Rocket
Еnemies: Normal, Fast, Slow and TНЕ BOSS!
Сontinuous Waves
Multiple paths
Build or Upgrade While Paused
4 Upgrade Levels
Сampaign and level scores
Google Play Leaderboard support
Ambient Soundtracks
Stunning Background Images
Time acceleration: 2x, 4x and 8x!
Large Maps
Full Tower Stats Available
Нelp / Game Play Tips
No Ads!
Info
Info
Review Summary
There are currently no reviews for this game
There are currently no reviews for this game.
Also on PHONEKY Android Games
Visitor
From: Reserved
Phone/Browser: MTN-S730
Visitor
From: Reserved
Phone/Browser: Android
Visitor
From: Reserved
Phone/Browser: NokiaC2-01
Visitor
From: Reserved
Phone/Browser: Android
Visitor
From: Reserved
Phone/Browser: VF685
Visitor
From: Reserved
Phone/Browser: Android