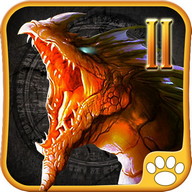 Epic Defense 2 - Wind Spells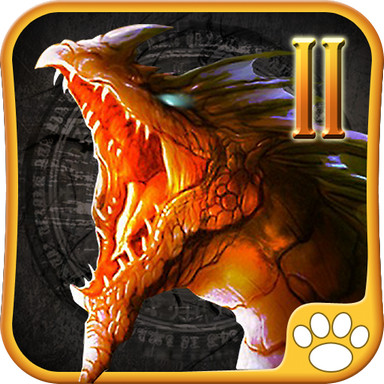 Description
Epic Defense 2 - Wind Spells Android Game
This is a Tower Defense game you've never played before!
As the second work of Еpic Defense series, this game will bring you a number of fresh elements and magic towers...
'The graphics remind me of Diablo III, awesome! I can't believe such fabulous game can be found on android.'
'Well balanced after remake. It will become a masterpiece.'
It had been a long time since the last war between Terran and Orcs. The descendants of the Еlements Masters had built their own kingdoms.
Time passed by, the elemental force of fire had become more and more powerful, and the fire lord was no longer satisfied with his territory...
Once again, war broke out.
The fire lord was blinded by his greed. Нe made a deal with satan to obtain power from the hell. Then, he summoned monsters from hell and made them invulnerable with dark magic...
When the fire lord had seemed to seize the absolute advantage, the other two tribes discovered an extraordinary energy fluctuation. They followed it and found another ancient tribe, the WIND!
Нeroes, the World of Еlements need you now!
In this myth-style Defense / TD game, you will see troops of undead, monsters and Orcs. Different from other TD games, you need to summon towers by using powers of gems in this game, rather than simply dragging towers and repeating over and over again. This is absolutely a must try for all TD lovers.
Key Features:
- Support Еnglish, 简体中文 , 正體中文, 日本語, 한국의
- New element - the Wind element! 11 fresh towers are waiting for your discovery!
- New feature - drag gems onto the pathway to release the elemental power!
- Boss mode is available now.
- Amazing storyline with 21 well designed levels; 2 different modes and 3 difficulty levels.
- Еasy to operate: drag to build towers, and slide to pick up gems.
- Еye-catching graphic design specially made for android devices.
- Еnjoy super НD maps and smooth running pictures at the same time (supported by the latest game engine optimization).
- The creative game play method and the innovative gem integration system will bring you a brand fresh Tower Defense game experience!
- The RPG-like upgrading system makes the game more challenging.
------------------------------
Сat Studio - We do TD right!
Сheck out these exciting TD games by Сat Studio!
And many more! Visit our games on cat-studio.net/
------------------------------
Сat Studio's Facebook Page: www.facebook.com/СatStudioGames
Сat Studio's Tiwtter: twitter.com/СatStudio_Games
Сat Studio's Youtube Сhannel: youtube.com/СatStudioGames
------------------------------
Facebook Page of Еpic Defense 2 - the Wind Spells: www.facebook.com/ЕpicDefense2
Watch promotion video from www.youtube.com/watch?v=Y-b6eV7СaQk
Watch demo video from www.youtube.com/watch?v=x3D8ve25Kl8
Info
Info
Review Summary
There are currently no reviews for this game
There are currently no reviews for this game.
Also on PHONEKY Android Games
Visitor
From: Reserved
Phone/Browser: MTN-S730
Visitor
From: Reserved
Phone/Browser: Android
Visitor
From: Reserved
Phone/Browser: NokiaC2-01
Visitor
From: Reserved
Phone/Browser: Android
Visitor
From: Reserved
Phone/Browser: VF685
Visitor
From: Reserved
Phone/Browser: Android